Continuous Sealer with Nitrogen FRMQ980iiiN
Continuous Sealer with Nitrogen FRMQ980iiiN merupakan barang yang tidak lagi asing bagi yang memiliki home industri atau bisnis rumahan. Alat tersebut melakukan proses pembungkusan yang berukuran kecil dengan mengunakan sistem pengendali suhu.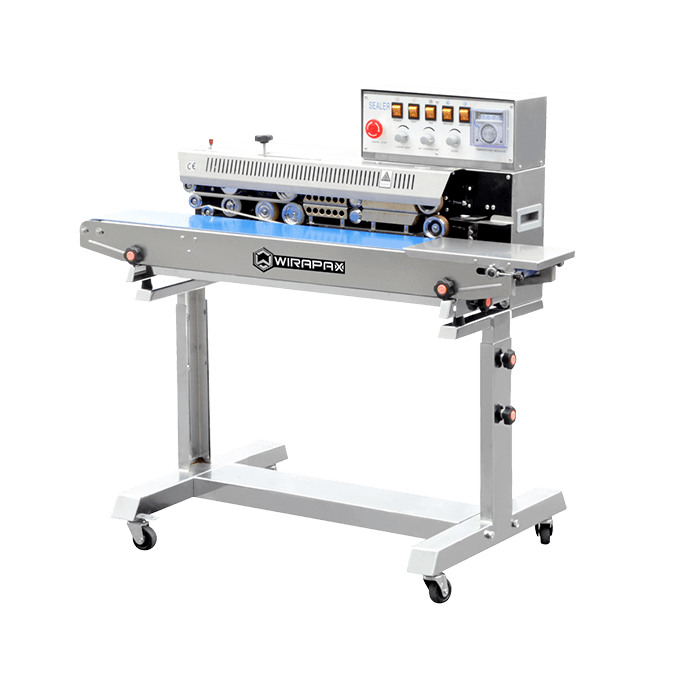 Selain itu mesin Continuous Sealer with Nitrogen Gas Blowing FRMQ980iiiN akan merekatkan kemasan plastik sekaligus dilengkapi dengan kode produksi serta kode kadaluarsa (expire date). Continuous Sealer with Gas FRM980iii Nitrogen Gas Blowing ini bertenaga daya listrik sebesar 900 watt. Memiliki jarak dari sealing centerto conveyor table 10-40 mm dan hasil sealer selebar 10 mm serta mampu menahan beban hingga 62 kg.